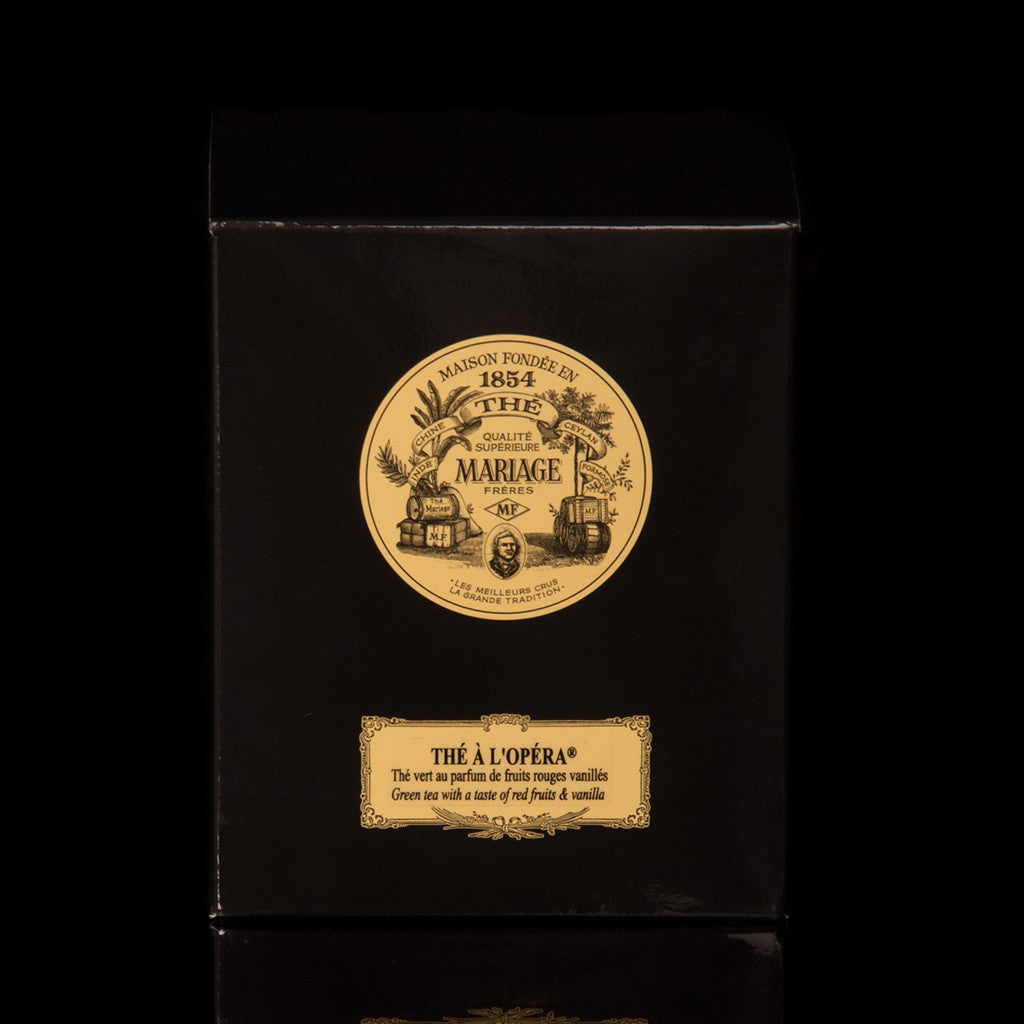 The A L'Opera
By Mariage Frères
A eulogy to sensuality
From spiritual beverage to lyrical elixir, the refinement of tea meets the melodic beauty of opera.
A distinguished green tea has been enhanced with the subtle fragrance of red berries and precious spices.
A sensual tea
Black classical sealed canister containing 100g of tea and presented in a gift box.
To inquire please call us. 214-443-0600
Other fine products