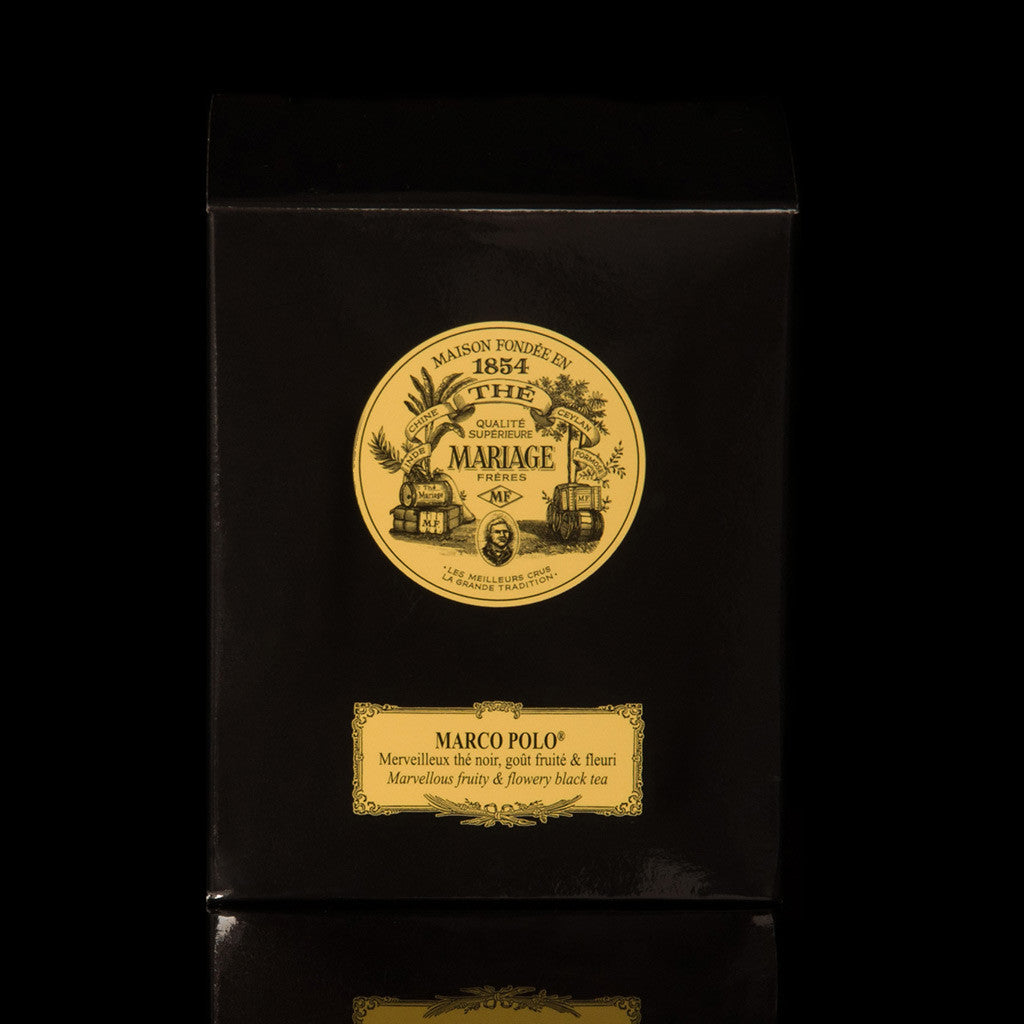 Marco Polo
By Mariage Frères
Mariage Frères' overwhelming success is a mysterious blend that will take you to distant lands and unforeseen territories.
Fragrances of Chinese and Tibetan flowers lend it a uniquely velvety taste.
Its extraordinary bouquet makes Marco Polo the most legendary of flavored teas.
Black classical sealed canister containing 100g of tea and presented in a gift box.
To inquire please call us. 214-443-0600
Other fine products
$25.00

$25.00